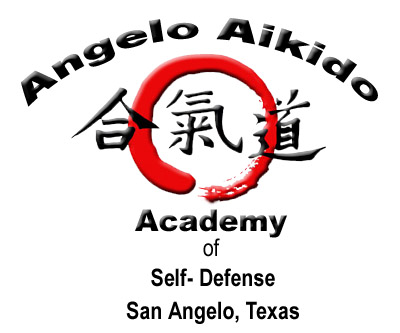 Sensei Allen Turner

Nidan (2nd Degree) Traditional Aikido,

Awarded by Shihan Ed Frances Dojin Aikikai Dojo

Nidan (2nd Degree) AikiTaihoDo (Arrest Control),

Awarded by Shihan Ed Frances Dojin Aikikai Dojo

Police Defensive Tactics Instructor for

San Angelo Police Department

United States Customs Service

Concho Valley Council of Governments Law Enforcement Program

Howard Collage Law Enforcement Program

Martial Arts Training Back Ground:

Certificates & Licenses:

Advanced Texas Peace Officers License

Texas Peace Officers Instructors License

Defensive Tactics Instructors Certificates from Texas Department of Public Safety

Practical Suspect Control & Restraint Instructor Certificate from Texas A&M TEEX

Pressure Point Control Tactics, S.H.A.R.P. Instructor. (S.H.A.R.P. is the acronym for Sexual Harassment Assault Rape Prevention)

Developer of "NO SCARS" No Offence Suspect Control and Restraint System

Associations:

Texas Defensive Tactics Instructors Association

Dojin Aikikai School of Aikido & Ki Development

Sensei Allen Turner is available for Private Lessons and Law Enforcement seminars.
Copyright © 2004, All Rights Reserved